For the last 50+ years, our exclusive caterer, Butler's Pantry, has been consistently voted as St. Louis' top catering company.
With the help of the most passionate + inspired team St. Louis has to offer, they have earned a reputation of delivering extraordinary events through creative menus, restaurant-quality food and flawless event execution. While they've helped pave the way for catering and hospitality companies in St. Louis, they have retained that spot through constant innovation and bringing ground-breaking culinary + event trends to the St. Louis market.
St. Louis Magazine recently shared a story about current trends to add excitement to any wedding reception with food being at the top of that list. Original article here.
Here are some unique ideas that Butler's Pantry can provide to avoid a cookie-cutter event:
1. Donut Wall
St. Louis is seeing a boom in independently-owned donut shops. Call someone like Strange Donuts, Dapper Doughnuts or Vincent van Doughnuts to help bring Butler's Pantry's awesome donut wall to life.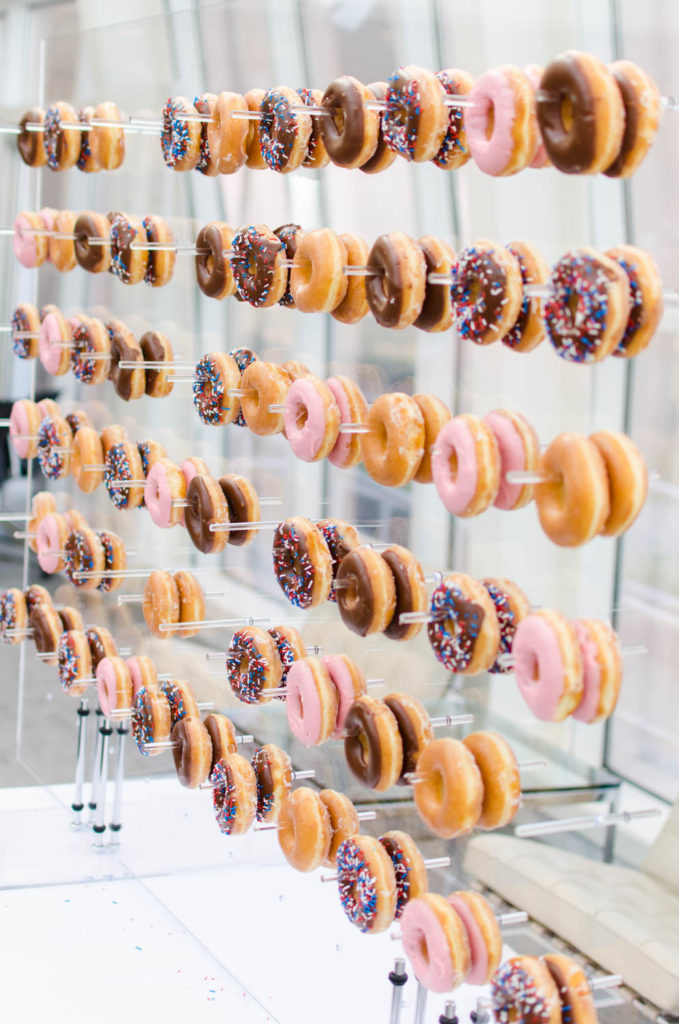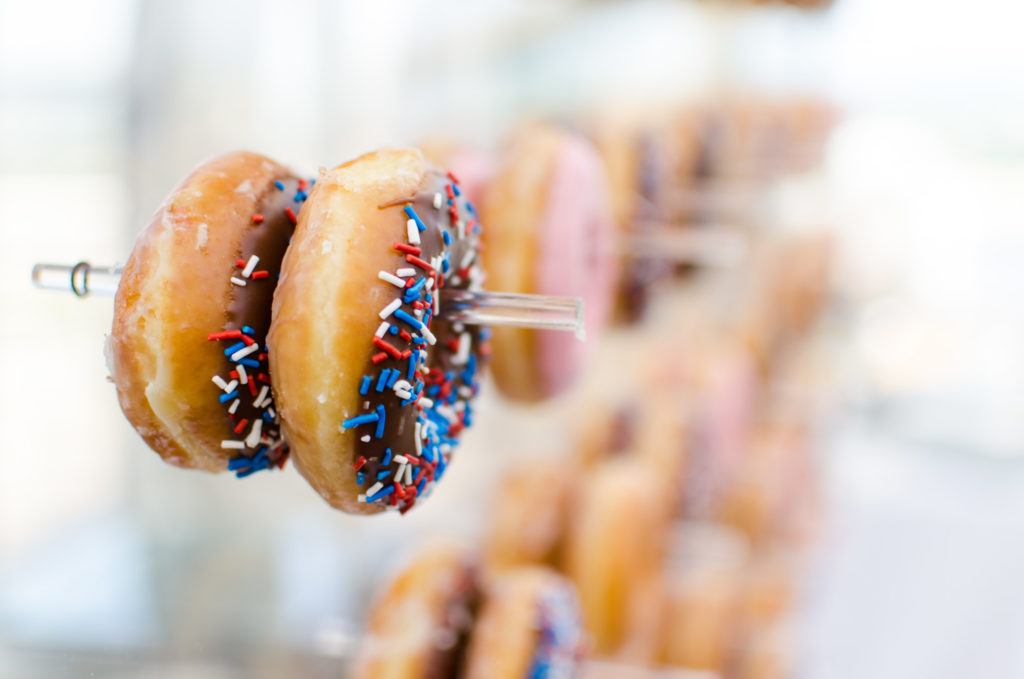 2. Dessert Station
Whether you are hosting a wedding or other special event, our clients often look to the dessert course to leave a lasting impression on their guests.
Also owned + operated by Butler's Pantry, Piccione Pastry helps deliver fun + interactive dessert stations to "wow" your guests.  This "Fill Your Own" cannoli station provided entertainment and a "sweet" finish for a lucky corporate client.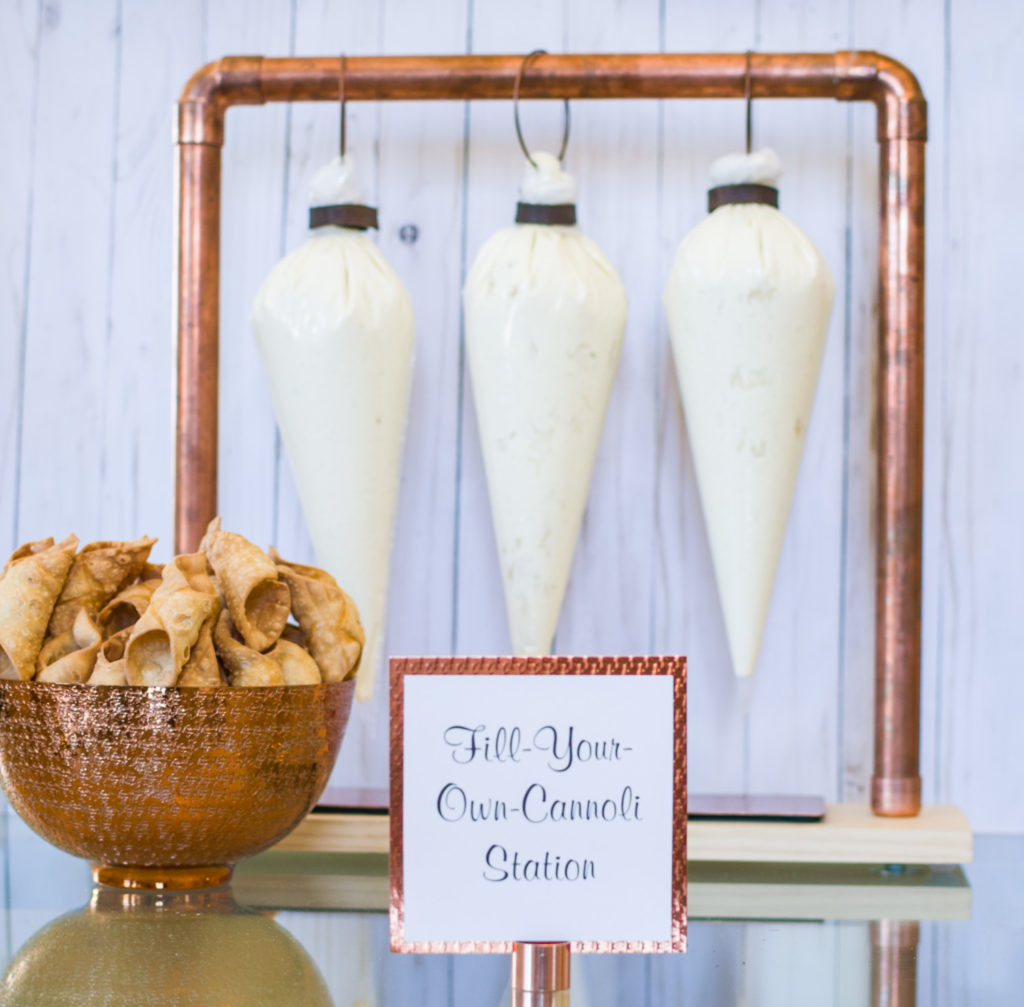 3. Paired Cocktails
The craft cocktail scene has proven to be more than a trend. Instead of pairing a course with a culinary accompaniment, try a beverage!
These Almond Jaconde, Chocolate Mousse + Sour Cherries were cleverly paired with Coffee Tequila.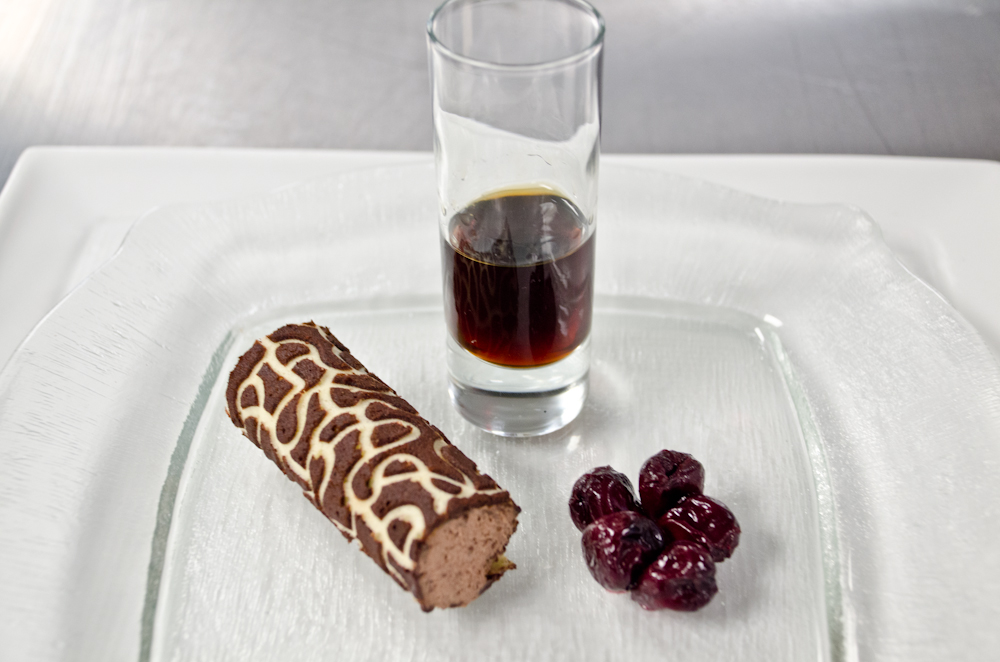 We are also big fans of these mini tacos paired with miniature Patron margaritas.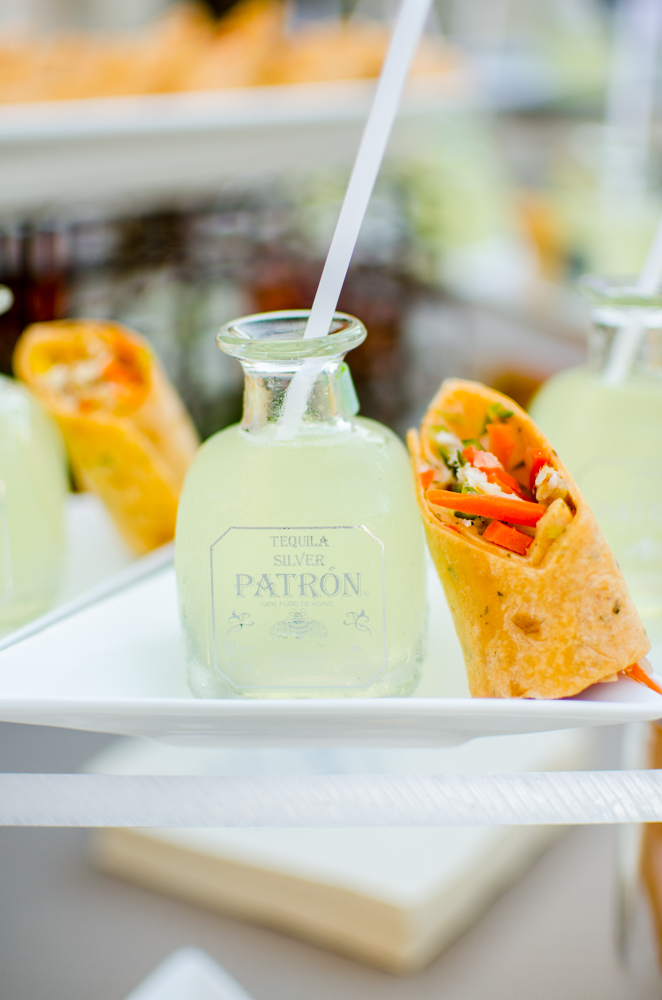 4. Unique Plating
High-end food and simplistic plating is all the rage. Let the culinary team at Butler's Pantry flex their creative muscles by presenting your meal in an unexpected way.
With them, even a simple soup and salad can be an unforgettable culinary experience.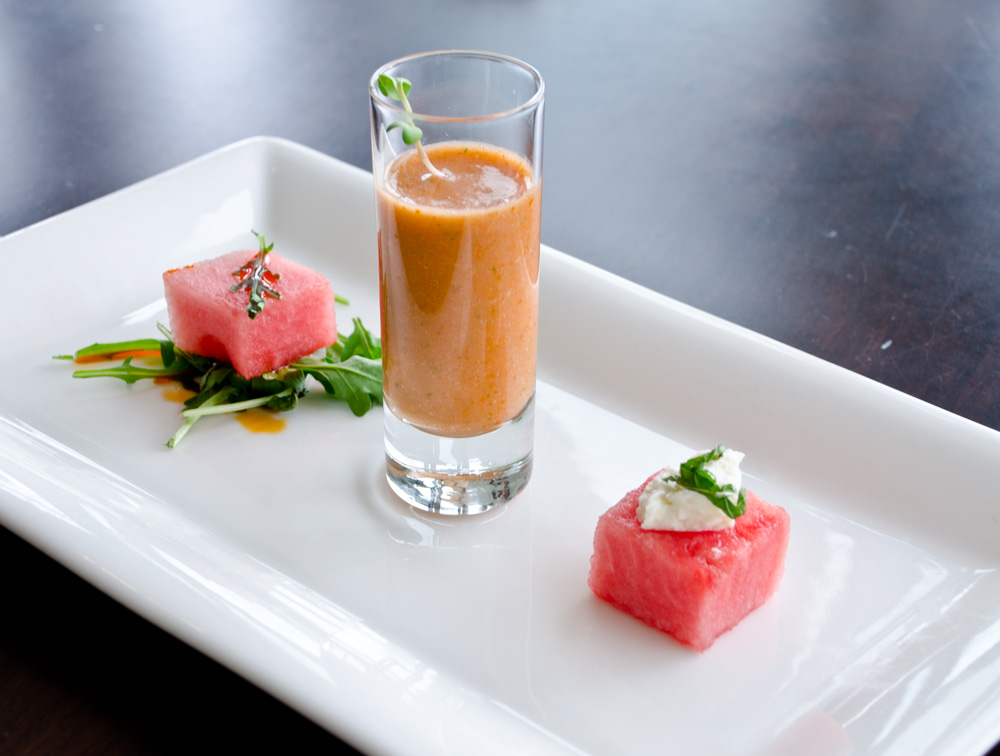 Let us deconstruct your Reuben. Meet the 48-hour pastrami-cured strip loin with Russian hollandaise, Swiss fico and rye flatbread.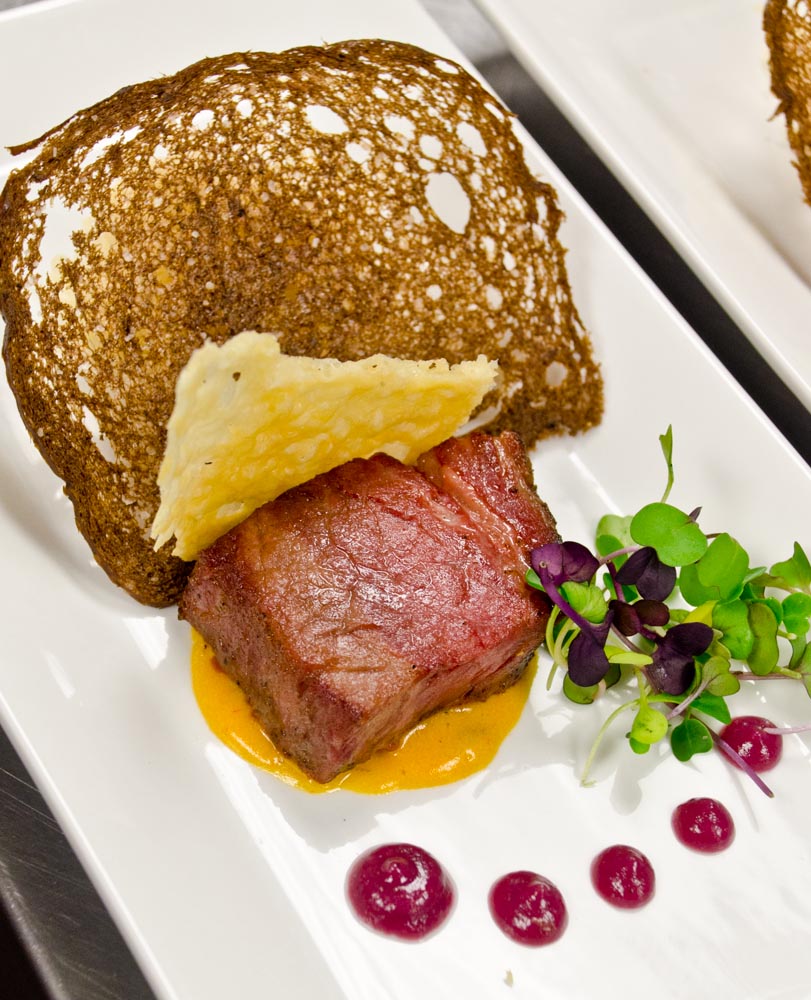 5. Champagne Tower
A champagne tower has a lasting visual impact on the aesthetic of your event, while taking it to the level of high end events. It is also a fantastic way to maximize your cocktail hour and ensure that your guests do not have to wait for a drink.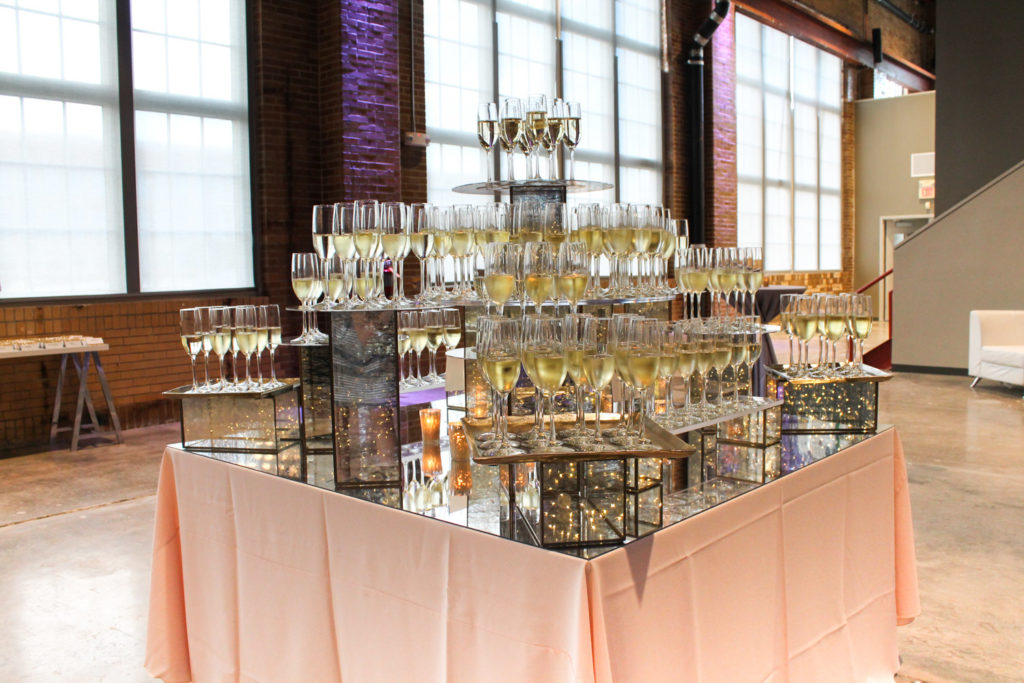 Whether you have a fully developed concept or just the vision, our team can help bring it to life. Call us today at 314.881.4346 to see how our reputation with our exclusive caterer, Butler's Pantry, the #1 caterer in St. Louis, can set you apart from the rest.
Written by Brittany Morlan
Sales & Catering Manager